Control Your Comfort Levels Confidently With Quality Thermostat Installation Services
At American Home and Commercial Services, we believe that you can't put a value on the peace of mind that comes with the comfort of being in your own home or business space. In order to achieve and maintain that sense of comfort, you should be able to control the indoor temperature of your space, and quality thermostat installation can ensure this becomes a reality.
Whether you're in Georgetown, Austin, or elsewhere, we believe you should be able to enjoy steady temperatures in your home, and that's what our team of HVAC experts is here to help you achieve.
Fill out the short form below to get started on quality Thermostat Installation and to schedule your FREE estimate!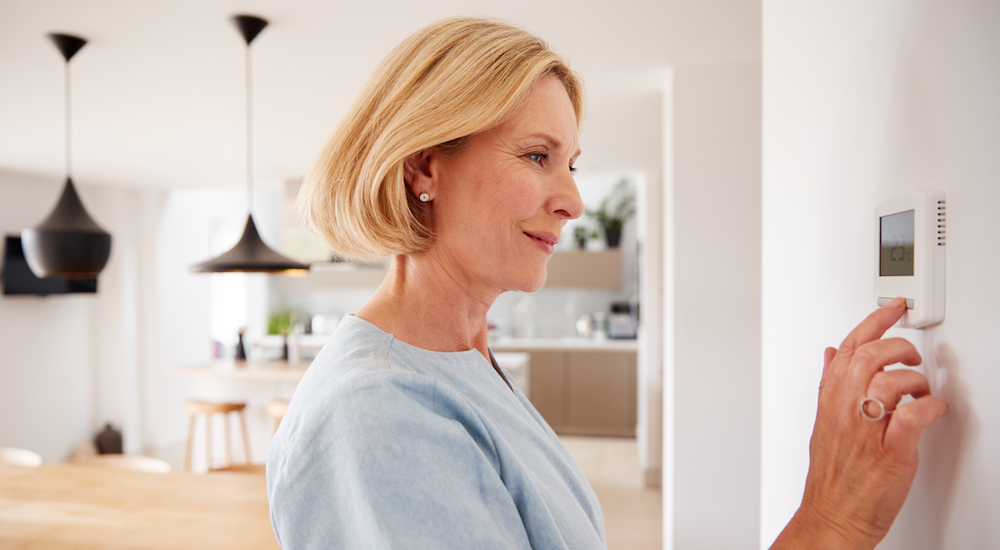 American Home and Commercial Services Can Help Every Step of the Way
When you begin your search for the right thermostat, you'll quickly notice that there are a vast amount of options to choose from and factors to consider. This begins at the type of thermostat itself. You could find your HVAC setup and personal preference is perfect for a more traditional thermostat, or slightly advanced into programmable ones, or in today's world even smart thermostats that can interact with your smart devices (among other features).
All of this is also dependent on the type of HVAC system you have in place. The need for a low voltage thermostat compared to a line voltage thermostat will be determined on the heating systems in place. Think central sources (like furnaces) vs electrically heated homes (like baseboards). Our experts can help guide you through the technical aspects needed for your situation, while also showing you the options available to further achieve your expectations.
Getting the right Thermostat Installation can give you:
Control over how much your HVAC systems run
Lower energy costs
Assurance that your home or business is as comfortable as you expect it to be
Choose Georgetown and Austin's Premier Source for Thermostat Installation
There have been studies performed that show controlling your thermostat in strategic manners throughout the year can save you money when it comes yearly heating and cooling expenses. Contact American Home and Commercial Services today to get started on updating, improving, or replacing your thermostat and enjoy the benefits that come with the control of having a proper system. Simply fill out the short form on your screen below to learn more and schedule your FREE estimate today!